About Debra Ann Christensen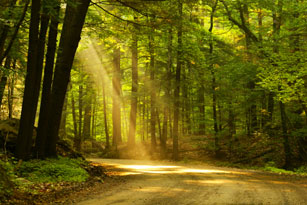 Debra Ann Christensen is a Licensed Massage Therapist (LMT), has earned her Master's of Myoskeletal Alignment Technique (MMT), is a member of the American Massage Therapist Association (AMTA) and the National Certification Board for Therapeutic Massage & Bodywork (NCBTMB) and has a Masters of Science degree in Biology and Physiology from the University of Illinois Champagne-Urbana
Debra moved into the field of massage therapy out of a desire to make a positive difference and elevate individual wellness.  After several years in practice as a massage therapist, in 2008, she struck out on her own opening Inner Advantage Massage, which allowed her to better meet the needs of her clients.
Debra continues to focus on further developing her abilities, she believes in studying regularly, taking classes in a variety of advanced techniques and constantly improving her knowledge and skills. She completed course studies and was awarded her Master of Myoskeletal Alignment Technique (MMT) from Dr. Erik Dalton's Freedom from Pain Institute. Combining the various disciplines she has studied allows her to create the best unique treatments for every client. Her training has included advanced training and/or certification in the following areas:
Myoskeletal Aligment Techniques
Myofascial Release Techniques
Migraine & Headache Relief
Deep Neck
Hamstring and Deep Leg Releases
Diaphragm Release
Sports and Activity specific treatments
Pregnancy & Post-Natal Massage
Infant Massage
Stress relief and decompression
And many others
Debra feels that advance training and certification is especially important as the process provides in-depth training and testing to which helps to ensure that clients receive the utmost in care.
Prior to becoming a massage therapist, Debra was a zoologist at a major metropolitan zoo, where she specialized in animal behavior and reproductive physiology. She is an avid athlete, outdoors person, and conservationist. She believes in the holistic view of the mind, body, and world: that how you live and behave affects the world around you and your own overall health. She brings the same approach to her practice as she does to her life.