Inner Advantage Massage LLC
Debra Ann Christensen
Licensed Massage Therapist, MMT, MS, NCBTMB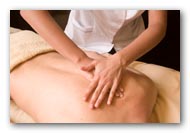 "Your wellness is everything"
Massage, Myoskeltal and Myofascal therapies encompasses a large variety of hands on therapies and modalities which are used on the tissues of the body. These therapies can, but are not limited to: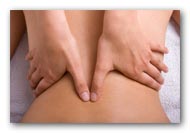 · realigns tissues to help prevent abnormal patterns from becoming pain patterns
· rebalances nerves, muscles, other soft tissues and bones
· alleviate migraine/headache pain
· allow muscles to recover more quickly from


pain/injury
· improves circulation
· improves ease of breathing and recovery
· relax overly tense and stressed muscles

Every person is a unique individual whose wellness needs and goals, like life, change on a daily basis. Debra will focus on you and customize each session specifically to fit your needs. Each session will incorporate a combination of modalities and techniques to ensure that you receive the best in therapeutic massage every time.
Debra will also, with your permission, work with your personal trainer, doctor or physical therapist to help design the best of all-around session program for you.